Powerboating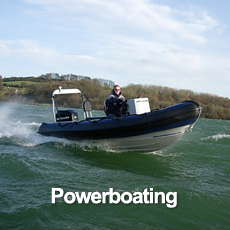 The RYA National Powerboat Scheme exists to meet the needs of those who use small, open powerboats for sports, whether for their own sake or in connection with another activity such as sailing, sub-aqua, canoeing or water skiing. The scheme is applicable to sportsboats, RIBs, dories, launches and other boats that do not provide accommodation or cooking facilities. Please note that the powerboat scheme is aimed at training adults. If you are under 16, please refer to the youth courses page or contact the centre to discuss attending a course.

International Certificate of Competence (ICC)
If you need to gain an ICC the centre can test for inland only ICC certificates.
 Please refer to the shorebased courses for details or contact the centre for further information.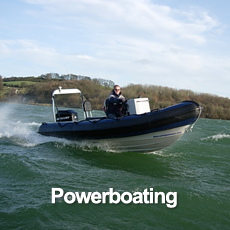 This introductory course gives people a chance to taste the excitement of powerboating without having to commit to a two day training course. During the day you will practice some high speed driving as well as slow speed manoeuvring. Course pre-requisites - No experience needed.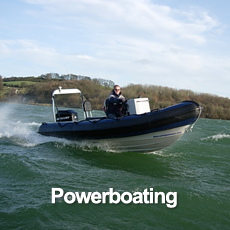 The level 2 powerboat course is designed to give people the ability to use powered craft at both high and slow speeds. The course covers the use of a variety of powerboats to give students a broad knowledge. This is the minimum qualification recommended for people driving powerboats unsupervised. The RYA Start Powerboating Handbook is included in the course fee. Course pre-requisites - no…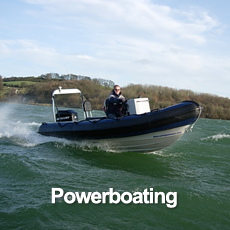 The safety boat course enables students to gain experience in various methods of assisting sailors, windsurfers, canoes and other watercraft. The course also works on some extra techniques to use powerboats to their potential using 'scenario situations'. This course is essential for people wanting to help with safety cover at a training centre, sailing club or people wanting to be an instr…