Holiday Activities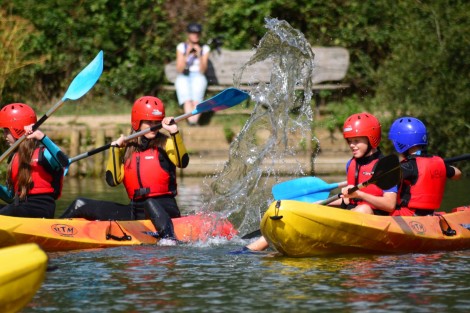 Come and try a variety of watersports & landbased activities. All activities are designed for total beginners from 8 - 15yrs of age.
Our Splash session is the cheapest and wettest way to get afloat. Enjoy being in and on the water whilst trying a range of paddle craft and interacting with others of a similar age.
The Multi Activity Days cost £60 per child per day. They will run on allocated days throughout the school summer holidays. Children can be dropped off at the centre from 10am and the first session will begin at 10.30, you will need to collect them by 4pm.
Each day will comprise of three activity disciplines, these may include, dinghy sailing - windsurfing - kayaking - canoeing - raft building - bellboating - orienteering - sit on tops - mountain biking
Water activities may include kayaking, canoeing, sit ontops, bell boating or raft building. The activities wil depend on weather conditions and group size.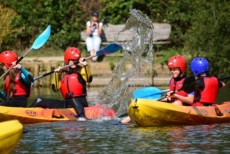 The cheapest and wettest way to have fun on the water! Using a range of Paddlesport kit from single to double Sit on Top Kayaks a great time out on the water is guaranteed! A qualified instructor will be out on the water with the children providing them with activities and challenges all whilst keeping them safe afloat. It's a great way to fill a morning during the holiday season. …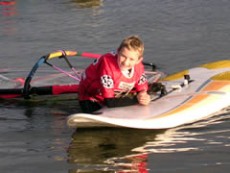 Come and try a variety of watersports & landbased activities. All activities are designed for total beginners from 8 - 15yrs of age. The Multi Activity Days cost £60 per child per day. They will run on certain days throughout the school summer holidays. The children can be dropped off at the centre from 10am and the first session will begin at 10.30, you will ne…