Spring Open 2017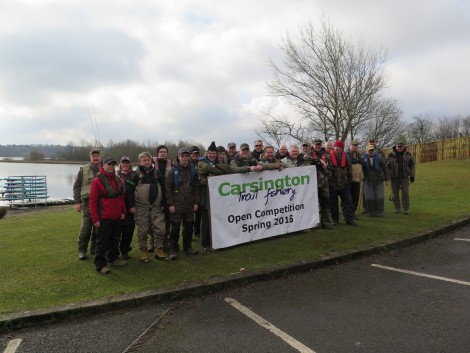 Carsington is a great venue for Fly fishing competitions and following the success of both our Spring and Autumn competitions we are please to announce the date for the 2017 Spring Open on Sat 6th May 2017. The Carsington Spring Open competition is aimed at all anglers who enjoy a days boat fishing with a friend. It will be an organised event based on two people per boat with an individual bag limit of 6 fish. Prizes will be awarded for the winning pair with the heaviest collective bag and a number of individual prizes.
The cost of entry will be 60.00 per pair including permits and petrol boat hire. Bookings for this competition are now being taken online.
When booking please fill in the full names of the entrants in the comments box so we have your details for registration. Once you have completed the booking process you will receive an email explaining the competition rules.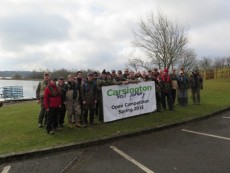 Saturday 6th May 2017 The Spring Open is a known pairs competition, the entry fee is £60.00 per pair including petrol boat and 6 fish permit. Please state the full names of the entrants in the notes section on the booking form.