Autumn Open 2016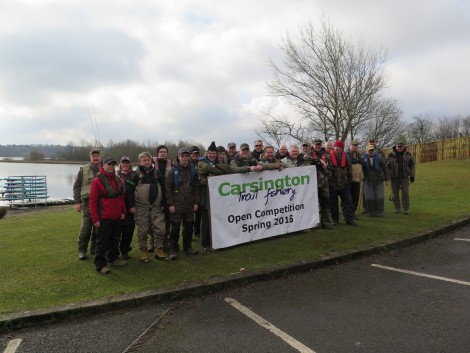 Carsington is a great venue for Fly fishing competitions and following the success of both our Spring and Autumn competitions we are please to announce the date for the 2016 Autumn Open on Sat 8th October 2016. The Carsington Autumn Open competition is aimed at all anglers who enjoy a days boat fishing with a friend. It will be an organised event based on two people per boat with an individual bag limit of 6 fish. Prizes will be awarded for the winning pair with the heaviest collective bag and a number of individual prizes.
The cost of entry will be £60.00 per pair including permits and petrol boat hire. Bookings for this competition are now being taken online.
When booking please fill in the full names of the entrants in the comments box so we have your details for registration. Once you have completed the booking process you will receive an email explaining the competition rules.
Autumn Open Competition 2016 - Results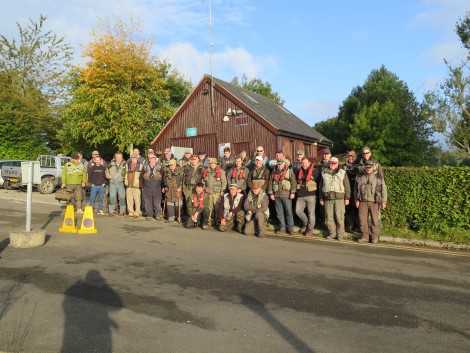 Our Autumn Open competition was a well supported day with 18 boats competing for the 2016 Autumn trophy. The weather stayed fine and sunny with a steady breeze throughout the dat from the north.
A total of 165 fish were caught during the competiton with 35 competitiors.
Miek Frith and Richard Haughton were the overall winners, catching 12 fish and total bag weight including time bonus of 29lbs 10oz. Richard had actually travelled all the way from Fife and had a great days fishing. Lets hope we can persuade him to travel down for the Spring Open in 2017.
See details of other prize winners for best individual bag and biggest fish.

This year's Boat Winners whose names will be entered on the Honours Board were:

Mike Frith & Richard Haughton - 29lb 10oz
The heaviest individual bag weight of 15lb 12oz was caught by Rob Wheeldon
The biggest fish caught was a Rainbow of 3lb 3oz by Michael Jacks
(Each of the winners received a plaque and fishing permits for their return visit to Carsington.)

See photos below for more details of the winners and click here for 2016 Autumn Open Competition Results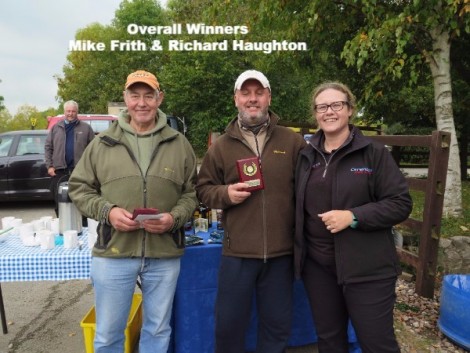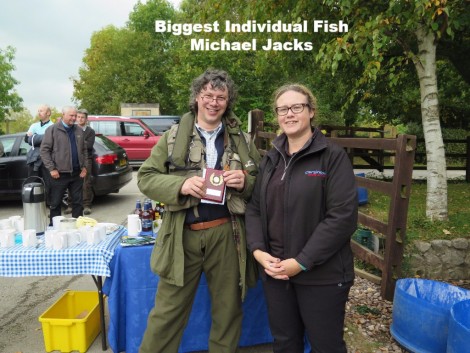 The next 'Carsington Open Competition' will be in the Spring 2017, dates to TBA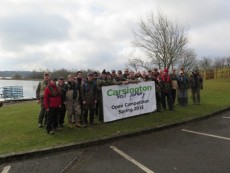 Saturday 8th October 2016 The Autumn Open is a known pairs competition, the entry fee is £60.00 per pair including petrol boat and 6 fish permit. Please state the full names of the entrants in the notes section on the booking form.